Your beloved dog has been struggling for a while with an upset stomach, this is not only upsetting for them, but you can't watch them suffer.
With this in mind, we have gathered our best natural remedies for a dog's upset stomach to help ease the concern and the discomfort of your pet.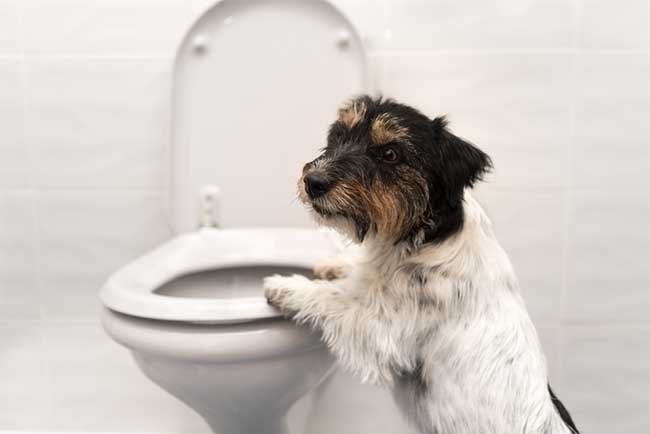 Why Do You Need a Natural Remedy for Dogs Upset Stomach?
It could be many things, but for most dogs, it often comes down to one reason – they have eaten something they weren't supposed to.
By that, we mean you didn't give it to them or unknowingly fed something to them that would cause them illness. You can't blame them for being inquisitive, and some types of dogs are worse for eating just about anything.
This can result in vomiting and diarrhea and is just their body's way of getting rid of what is causing them discomfort. Read more about dog vomiting and diarrhea.
Stress that is related to a change of environment or travel sickness can result in these things as well, so have a think about what your dog has been through recently.
Make sure they are generally fine, though, as when they lose their appetite for too long or are showing the signs of bad fatigue, that is when you may wish to consult your vet.
Home Remedies For Dogs Upset Stomach
Consulting your pet if you think it is necessary is always a good idea, but in case you wanted to try something else or believe your dog to not be in too much discomfort, you may want to try one of the following:
Wait
That's right, sometimes all you can do is sit tight and let your dog's body deal with whatever is making it ill. They are pretty robust beings, and you might find that not feeding them for half a day or even a full day will give them a chance to flush out what is worrying them.
Ice Cubes
Removing their water bowl is a good idea as too much fluid can make the problem worse.
Giving them ice cubes helps you to limit their intake and distracts them for a few moments whilst they crunch on the ice.
If they are ok after a few and you have left it a while, give them some more to keep them hydrated.
Rice
Try making an almost rice broth type dish to settle your pet's stomach. Boil rice and drain and keep the water, feeding this to them once it has cooled down a little. The simple mixture of flavored rice water will keep them going.
Canned Pumpkin
It might be a good idea to keep some of this handy in the food cupboard just in case you need it. It is absorbed slowly and, therefore, is ideal for an upset stomach. Don't give them any more than one spoonful of a medium to large dog and less than that for smaller breeds.
Whatever it takes, we hope your furry friend feels better in no time.
Related Links:
How Long Do Dogs Live – Does Their Food Affect Their Life Span?

Dog Eye Infections, Dog Eye Problems, Dog Eye Diseases

A Short List of Top Hypoallergenic Dogs

Dog Biting People – How to Prevent?

Smells in Dogs and How to Get Rid of Them?

Ibuprofen for Dogs — Dog Pain Medications

Choosing The Perfect Bed For Your Dog

A Reflective Dog Vests Has Saved My Pet's Life

My Dog is Scared of Everything all of a Sudden

Golden Retriever Puppy Checklist

Guard Dog Training and Barking Despotism

Change Your Dog's Food With These Five Brands

Learn Body Language to Train Doberman Pinschers

Dog Parenting Tips – How to Stop Excessive Barking in Dogs?

Tips About Attack Dog Training You Need To Know

Dog Food Reviews, Ratings and Guideline

Puppy Care and Training

6 reasons that the pit bull you're afraid of isn't the dog that's going to bite you

Agility Dog Training — Type of Agility Dog Training

Bird Dog Training Review

POTTY TRAINING – THE REAL STORY OF MY BABY

Dog Food Podcast

Hill's Presciption Diet R/D (Dry)

Hill's Prescription Diet CD Canine

Country Vet Choice Dog Food

Top Dry Dog Food in 2018

Purina Moist and Meaty Dog Food (Semi-Moist) – The Honest Review

Build A Relationship With Your Dog

Dog Care Tips and Dog Food Reviews

10 tips for travelling with dogs

HAPPY NOT TO BE HAPPY IN SAYULITA

A Brief description of Toy Poodles

8 Helpful Tips for Keeping Your Dog At a Kennel

Clingy Dogs: Is Your Dog a Velcro Dog?

What is a Velcro Dog Breed?

Why Dog Ramps are Perfect for Pets with Disabilities?

Dog Clothes for the Upper Class

ASPCA® Partners with IBB Group of Companies for Unique Jewelry Collection

How to Keep a Dog from Digging Under the Fence

Tips For Dog Obedience Training

The Right Way To Train Your Dog

Dog Frisbee — a favorite game of dogs and their owners

Steps To a Well Behaved Dog

Dog Beds — What Kind of Dog Beds Does Your Dog Really Need?

How to Bathe Your Dog?

Funny Dogs That Can Entertain You

Dog Health Tips: How Do You Tell If a Dog is Sick?

A Brief description of Toy Poodles

Hypoallergenic Dog Food – Natural Ingredients

A Short List of Top Hypoallergenic Dogs