Everybody knows, a good night's sleep is essential to function properly throughout the day. Unfortunately, sometimes, sleep may be hindered due to the discomfort caused by an awkward sleep position or an uncomfortable bed itself. Either of these situations, if occurring over a long period of time, may lead to chronic back pain.
If back pain is not due to your position when you sleep, chances are that it's caused by the bed, and you might need to invest a little more.
Before investing too much, consider purchasing a firm mattress topper; they've been proven to help improve your posture and sleeping conditions.
While there are a number of mattress toppers available on the market, the best mattress toppers for back pain have some unique features you should look for.
Heartuback is here with best mattress topper for back pain reviews, making sure that you are not misled with false promises and scammed out of your money.
Read on to find out more information about mattress toppers and check out our reviews.
What are Mattress Toppers?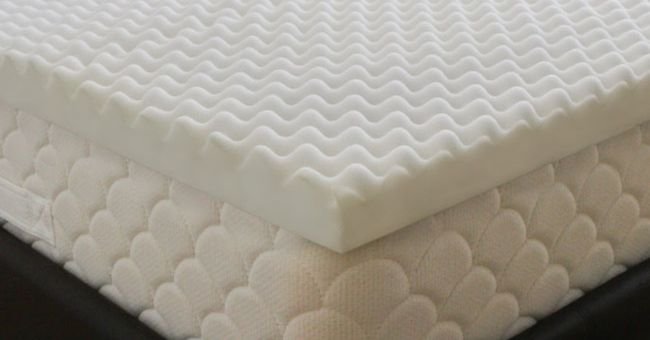 Many people still confuse "mattress toppers" with full-size mattresses. They are not. Mattress toppers are placed on top of your regular mattress to provide greater support and comfort in your sleep.
Usually, mattress toppers are thinner and lighter than regular mattresses. You can easily unwrap and place a topper on your own. A good mattress topper can even help alleviate back problems—that's why doctors and physicians recommend them to patients.
This small addition may help give you an uninterrupted, comfortable sleep which in turn, will help you feel refreshed when you wake up.
Related Post: Best Latex Mattress Toppers in 2023 – Buyer's Guide & Reviews
How can Mattress Toppers Relieve Back Pain?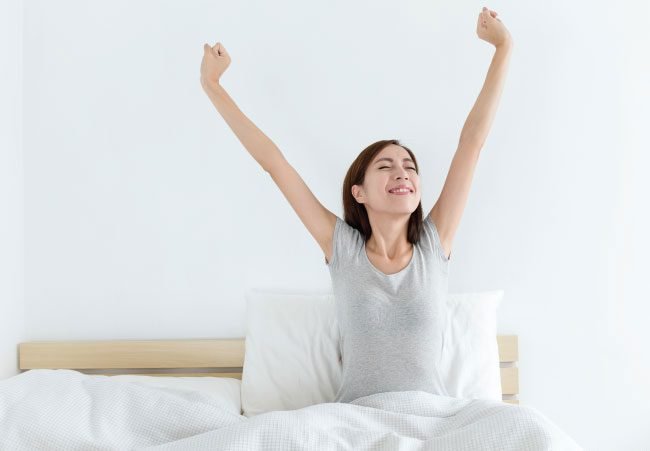 When you're lying in bed, your position and the support of your mattress affects the joints in the body. The overall support you receive can even affect your hip sockets.
The places where the mattress bears the weight of the bodies (e.g. hip joints) are called pressure points. These pressure points sink deep into the mattress, which if it doesn't offer enough support, results in aches and pain.
Until recently, there was a belief that firm mattresses and pads are the best way to get relief from back pain. This idea has been proven wrong in recent years due to the availability of other tools to alleviate points of pressure, such as mattress toppers.
You don't even need to change your mattress to get relief from back pain—what you need is a mattress topper. Your goal will be to choose one that supports the proper alignment of the spine and pressure points which in turn will help to relieve back pain.
Related Post: Best Mattress for Platform Beds in 2023 – Reviews & Buying Guide
Features of the Best Mattress Topper for Back Pain
When choosing a mattress topper for back pain, there are a few things you need to consider. You have to pay attention to the features that will help alleviate your back pain.
Here's what's to look for.
1. Size
You should choose a topper that perfectly fits with your existing mattress and bed. Mattress toppers come in various sizes, so finding one that fits you shouldn't be much of a problem.
Re-check the required mattress topper size by measuring not only the length and width of your mattress but also the height so that the topper doesn't stick out of the bed.
2. Density & Thickness
The thickness and density of mattress topper are two very important factors. You should always aim for a middle ground when dealing with these two.
A topper with a medium thickness (between 2-4 inches) and density (between 3-5 pounds per cubic foot) are best suited for relieving back pains. They will provide you with a balance between spinal support, comfort, and durability. Most of all, this will properly and evenly distribute your body weight.
It's unwise to pick a soft option because they don't offer the support you need. If it's not firm enough, it will actually end up creating more pressure points and cause more pain.
On the other hand, firm mattress toppers will retain their shape. And then, we mention the balance point in which you don't want anything to extremes. So in this case, if it's too extreme, it won't offer the support needed and your pain could worsen.
Related Post: Best Mattress Toppers for Side Sleepers – Reviews & Tips
3. Heat Retention
This feature focuses more on individual preferences and user comfort than back pain itself, but it's an important thing to take into consideration… It's an important consideration as the ultimate goal of buying the best mattress topper is to get relief from back pain and ensure a relaxed sleep.
There are some materials (especially gel-based mattresses) that can dissipate heat quickly to give you a comfortable sleep. The mattress topper will still feel warm, but not uncomfortably hot.
Does it really make that much of a difference? Well, yeah it does. Believe it or not, there are some materials that will actually raise your body temperature. This is an unnecessary issue you shouldn't have to deal with, but make sure you pay attention to the materials and fabrics.
If you do happen to get a mattress cover that doesn't have the best material for dissipating heat, it's possible to buy cooling pads which can be placed above the topper as a cover. They will effectively deal with any overheating issues. But easiest is to take it into consideration when making your initial purchase.
Our Choices of Best Mattress Toppers for Back Pain
It doesn't matter if you have a soft mattress or a hard mattress. You can always buy a mattress topper to balance it out and arrive at the appropriate level of support.
As with any other product, there are a lot of mattress toppers in the market and finding the right one can sometimes feel a bit overwhelming. Here are our top 5 recommendations, each with their own sets of pros and cons.
#1. LUCID 3" Ventilated Memory Foam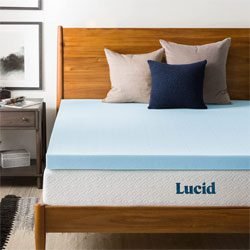 Lucid offers their customers a 3-inch ventilated mattress topper which has been specially targeted to provide pain-free sleep. It's made out of memory foam to provide with maximum comfort.
Although the density and thickness of the topper are mid-ranged, it still can satisfy people of various weights. This mattress topper also has hundreds of ventilation holes and an enhanced heat retention system.
There are no side locks with this mattress topper, but it more than makes up for it with its features. It's an excellent choice, even for someone who doesn't have back pain.
Pros:
Serious relief from pain
Very comfortable
Open-cell system supports air circulation and prevents dirt build-up
Provides perfect support for back shoulders and neck
Cons:
An unpleasant smell when initially unpackaged
Doesn't include a cover
#2. Ultimate Dreams Full 3" Talalay Latex Medium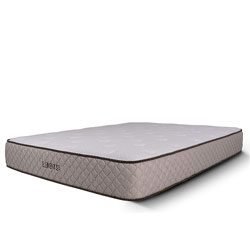 Known for their consistency, Latex Ultimate Dreams offers support for your back, shoulder, and neck. The topper has properties that can adjust itself when you move, ensuring a peaceful night.
The Talalay is a 3-inch mattress topper made from a material which will last a long time. The holes in the topper are evenly placed to evenly distribute body weight.
The non-removable cover might be an issue for some, but it's easily cleaned and maintained.
Pros:
Provides good support
Cover made out of 100% pure bamboo
Available in different sizes
Comfortable breathable fabric
Cons:
A little expensive
Made from blended material
#3. Sleep Joy 2″ ViscO2 Ventilated Memory Foam
Sleep Joy stands out from the rest of the memory foam mattress toppers because it doesn't have an odor after opening the package. Many people commented on that when comparing available models.
This product works great for side sleepers with a soft bed. For stomach or black sleepers, it needs a firm mattress to complement and provide a nice layer of cushioning with the bed.
Sleep joy has great ventilation and doesn't retain heat like other memory foams. Its build quality is good and the company ensures excellent durability.
Pros:
Low heat retention
Great air flow
Great for back and stomach sleepers
Cons:
No cover provided
Spot cleaning only
#4. Sleep Innovations 4-Inch Dual Layer
This is one of the few exceptional mattress toppers on the market with the combination of therapeutic comfort and great support. This combination is unusual, but Sleep Innovation has stepped up and filled this gap with an exceptional product.
The mattress topper is 4-inches thick with dual layers. The first layer is made from premium memory foam with excellent air circulation. The second layer is made of plush microfiber for that cloud-like comfort.
Although the topper is heavier than the usual ones on the market, the combination is worth it.
Pros:
Removable, washable and dryer-safe cover
The topper enhances the durability of your mattress
Dust and mite-resistant
Eases the pressure points and relieves pain
Cons:
Heavy
Strong unboxing smell
#5. Advanced Sleep Solutions Gel Memory Foam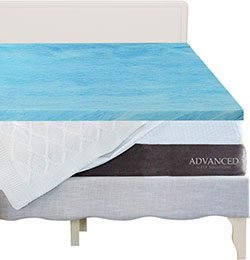 The Gel Memory Foam option was designed to be used with firm beds. This is the go-to choice for people who want comfort alongside their medium-heavy mattress firmness.
The open cell technology of the mattress topper is great because it dissipates heat quickly. It also distributes the user's weight evenly, doing a better job of relieving back pain.
The 3.3 pounds/cubic feet topper is made of certified gel memory foam. The material is high-quality and guaranteed to last a long time.
Pros:
Significant relief for pressure points
Dissipates heat properly
Very comfortable
Made from Gel Memory Foam
Excellent warranty and a money-back guarantee
Cons:
No cover included
Might be a little thin for heavier people
Final Thoughts
There you go, we've laid out the best mattress toppers for back pain available on the market. Keep in mind, this is a good investment to relieve back pain and regain a quality night's sleep.
We hope this review helps you make an informed decision. As with any purchase, we suggest you do some research yourself on the best mattress topper for back pain and get a mattress topper that is most suitable for you.